100 Most Beautiful Croatian Women in 2006 by "Globus" Magazine
Honestly disappointed with the quality of paper and work (many repeated pictures), we are bringing You the "Top 10" and additional scans, which were worthy to scan them... Others are too small and many are repeated from the last year's issue as I said!
1. The Winner of 2006 ... Severina Vuckovic!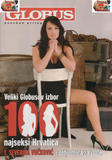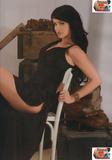 2.Iva Jerkovic /3.Mila Horvat /4. Mirna Maras
5.Nikolina Pisek /6.Mia Slogar /7. Emina Sokota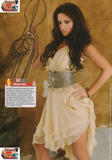 8.Tatjana Juric /9.Lana Pavic /10. Lana Biondic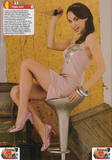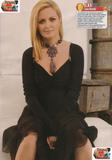 Other selected Celebrities are: Renata Sopek, Korina Longin, Lana Banely, Kristina Smoje, Leona Paraminski, Branka Bebic, Lana Jurcevic, Anica Martinovic, Zanamari Lalic, Vanja Halilovic, Silvija Misanovic, better known as Super Silva and ofcourse... Nives Celzijus!