Guest Gallery: Ksenija Pajcin
Here are probably the best pictures to be find on Internet of this Celebrity from our Eastern neighbour! If you like her or not, it's the matter of taste, but she looks quite bitchy and provocative. Oh god, why we men love that!!! So here we go...
Ksenija in Magazines (CKM this time)...
Ksenija "harding-on" the male part of spectators in concert...
Ksenija exposing her body in this nice beach photoshoot...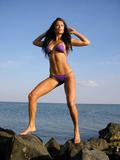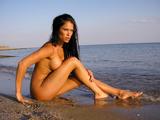 Maybe you meet her on one party like this...